By: Kristen Risch | Nadine Swiger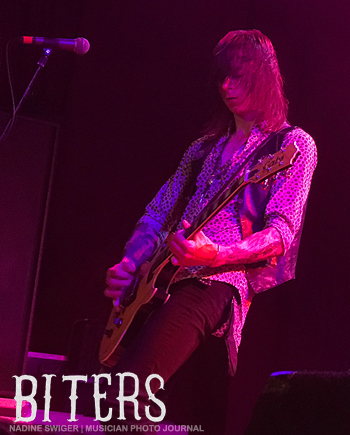 The Historic German House in downtown Rochester was rockin' when the Biters and Frankie & The Studs pulled into town. They "Unleashed on the East" as they tore through 2 weeks of intensive dates.
Kicking off the night was several local bands including Powder Banks and Major Crush. Powder Banks and Major Crush are good ol' American Pop-Rock bands that had the crowd moving and rocking out. While the local opening bands were all very young in age, they have great spirit to go far.
The first national act was Frankie & The Studs. They took the stage with great enthusiasm and conviction. Vocalist, Frankie Clarke, decked out in her fringed leather jumpsuit and sparkly rocker platform boots –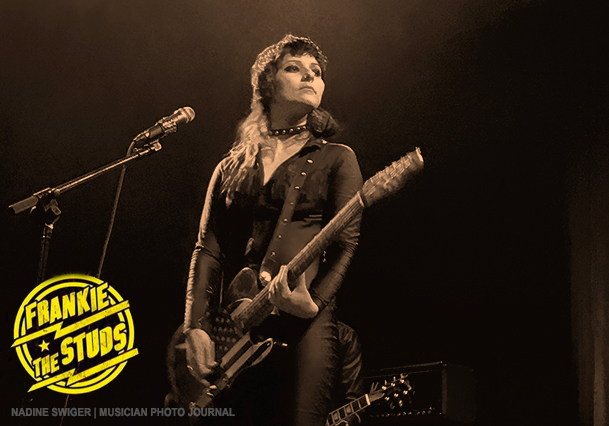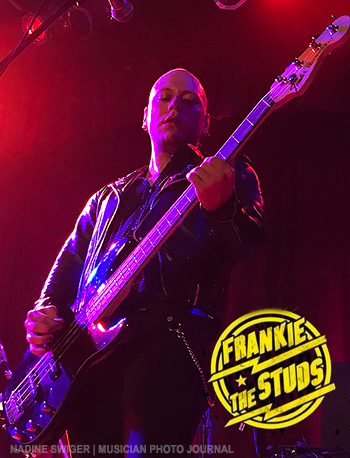 reminded me of a young Joan Jett not only visually but musically as well. Their 70's punk/glam style of rock is something that you take notice of! They played "High on Yourself," "Sick of You," "She's Insane," and a brand new song – "Dance with You." They even threw in a cover of "Hot Child in the City" which was the first song they recorded.
Frankie & The Studs are out in support of their EP "High On Yourself" that was produced by Frankie's dad, Gilby Clarke (Guitarist of Guns n' Roses, The Runaways, Suzi Quatro). The songs are tight and catchy. Can't wait for them to record a full-length album.
While there are no new tour dates posted yet, I'm sure we haven't heard the last of Frankie & The Studs. Be on the look out for them to tour again soon and head to your town. You won't want to miss out!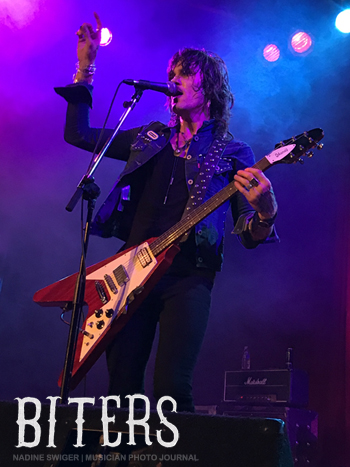 Next, it was time for the headliner of the night – The BITERS! These guys are what Rock-n-roll is made of!! Catchy hooks, smoking guitar riffs and songs that make you want to pump your fist in the air! Their songwriting really holds its own, and live – these guys really know how to put on a rock show!
The future ain't what it used to be. That's the title of the Biters new album, but it's also their prophetic declaration. Ladies and gentlemen, The Biters have arrived and their mission is to save rock n roll!
The setlist spanned their 7 year career (gotta keep those old school fans happy!). From the original single, "Hang Around," to "Gypsy Rose" and "Stone Cold Love" off their newest release, Biters had their fans screaming for more.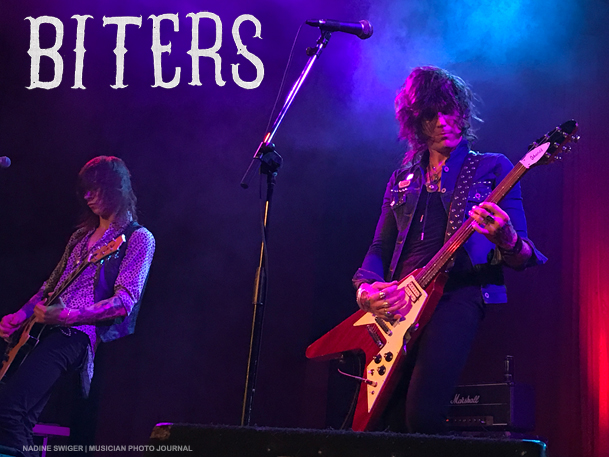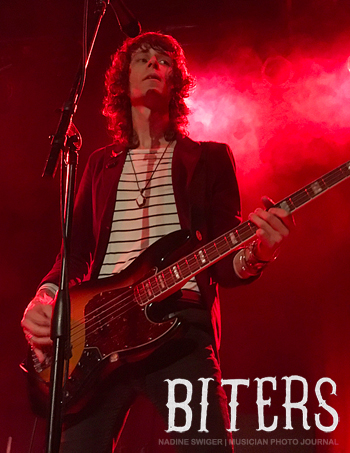 The band delivered a solid performance, rounding out their hour long set with a 3 song encore including "American Girl." Yes, a cover of the Tom Petty song, complete with an ode to Biter's vocalist, Tuk Smith's mom, who indoctrinated him to classic rock as a toddler, while cruising the rural back roads of Georgia, sipping a Bombay Sapphire gin & tonic and smoking a Virginia Slims 120 menthol cigarette. They finished off the night strong with "So Many Nights" and "Oh Yeah (The Bitch Wants More)."
Be on the look out for The Biters to return to the road. They will be in Camden New Jersey on October 7, 2017, partaking in the Rock Allegiance Show, featuring Rob Zombie, Five Finger Death Punch, Marilyn Manson, Halestorm, Mastodon and many others. Join their mission and save Rock n Roll!
________________________________________________________________________
LINKS:
POWDER BANKS :

_____________________________________________
MAJOR CRUSH : majorcrushband.com

_____________________________________________
FRANKIE & THE STUDS : frankieandthestuds.com
_____________________________________________
THE BITERS :
_____________________________________________
_________________________________________________________________