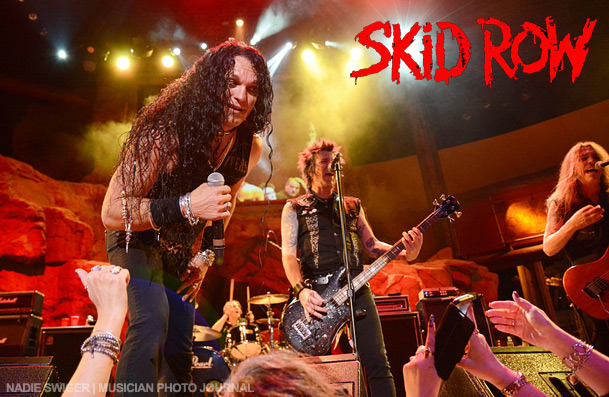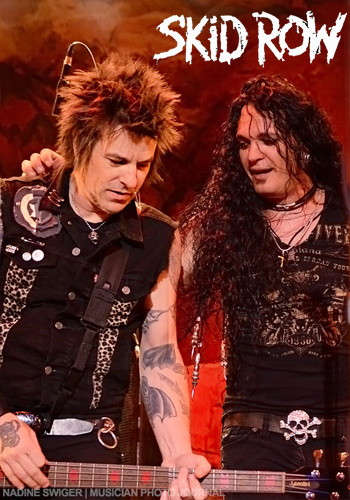 Skid Row rocked the Mohegan Sun's Wolf Den, in Uncasville, CT, as part of the casino's special Veterans Day celebration!
They came out hitting hard with all those Skid Classic songs – "Slave to the Grind," "Big Guns," "Piece of Me," "18 to Life" and the list just goes on! Playing songs off the earlier Skiid Row Albums (from the Sebastian Bach days) it really takes you back in time.
Skid Row puts on an excellent rock show as their "United World Rebellion" continues to spread! With the dueling guitar solos of Dave "Snake" Sabo and Scotti Hill, paired with the powerful bass licks of Rachel Bolan, backed with the solid beats of Rob Hammerstein on drums and fronted now with ZP Theart (ex- Dragonforce, Tank, I Am I), they are blowing up amps across the land!
This was our second time seeing them with their new vocalist – ZP Theart. Our first time seeing them with ZP was one of the first shows he had performed with the band; he left a great first impression. This time around, his vocals were more sold and tight. Besides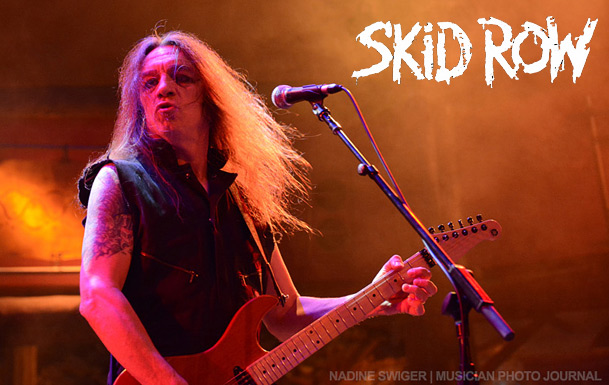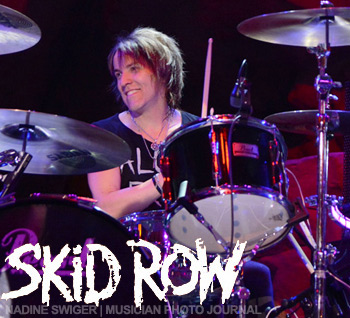 sounding great, he is a strong, charismatic frontman that really knows how to engage the crowd. He fits Skid Row perfectly, having a vocal range that brings Skid Row full circle to feel like the early days! Let's hope they go back into the studio as they have the potential to knock out an album that kicks your butt like Slave To The Grind still does today!
"The United World Rebellion Tour" continues in North America as Skid Row has dates set in Mid West (see dates Below). Be on the look out as you will want to join in on the "Youth Gone Wild!!"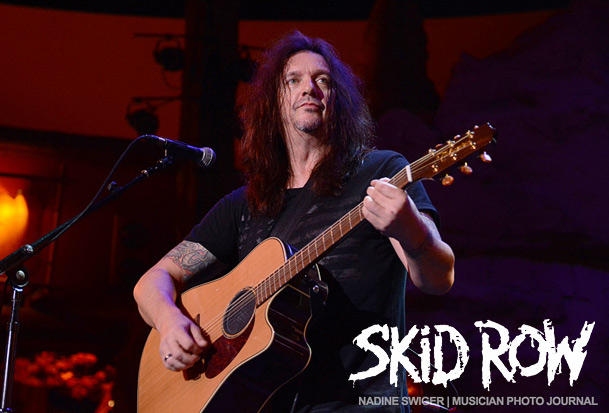 _________________________________________________________________________

PHOTO GALLERIES :


SKID ROW :: PHOTO GALLERY 1 :: UNCASVILLE CT


SKID ROW :: PHOTO GALLERY 2 :: UNCASVILLE CT
__________________________________________________________________

TOUR DATES :
.
MORE NORTH AMERICAN TOUR DATES:
Nov 18, 2016 – Kansas City, Missouri @ VooDoo Lounge
Nov 19, 2016 – Council Bluffs, Iowa @ Whiskey Roadhouse-Horseshoe Council Bluffs Casino
________________________________________________________________________
LINKS:
SKID ROW : skidrow.com
_____________________________________________
_________________________________________________________________________