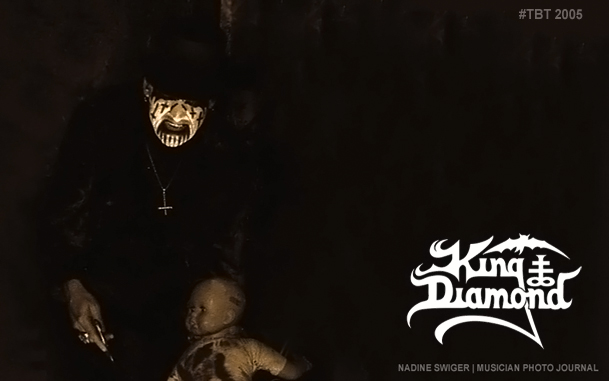 31 days of Halloween – Day 22
Today's Throwback Thursday Artist is KING DIAMOND. MPJ takes you back to 2005 and it was my first time seeing King. He was playing at this old Vaudeville House that was built in 1912. The theater has known many names over the years, but today we know it as The Chance Theater.
It was April 2005, and the tour line-up was King Diamond, Nile, Black Dahlia Murder and Behemoth. This would be his last USA tour before he fell ill. He had to cancel his 2007 tour due to back problems and then had triple bypass surgery on his heart in 2010. It's taken him several years to recover, but last fall King Diamond came back for a full on – USA tour that was one not to be missed!! He would partake in the 2015 Monster Drink Mayhem Festival and is gearing up for a full USA tour this fall, kicking off Oct 29 in Denver, CO.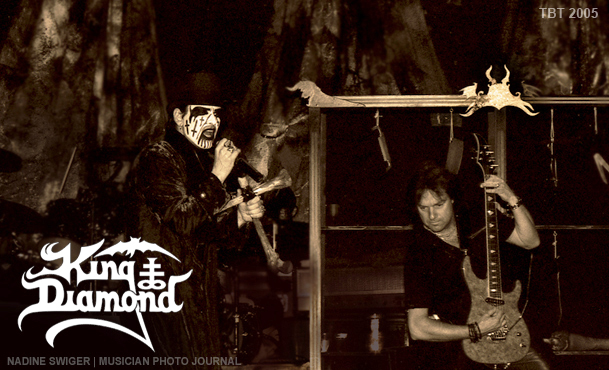 __________________________________________________________________

PHOTO GALLERIES :

KING DIAMOND :: :: PHOTO GALLERY :: TBT 2005


__________________________________________________________________

VIDEOS :





__________________________________________________________________


LINKS:
KING DIAMOND : kingdiamondcoven.com
_____________________________________________
MUSICIAN PHOTO JOURNAL :