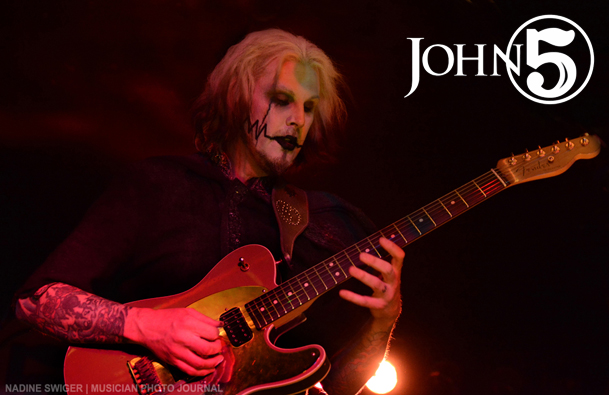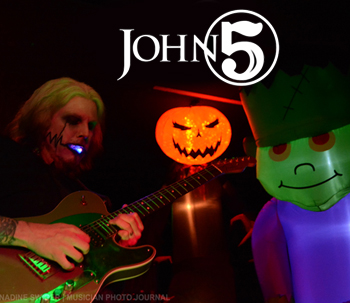 With a sweetheart or not – Valentine's Day rocked with John 5 and The Creatures at The Lost Horizon in Syracuse NY.
You know John 5 from the guitarist of Rob Zombie! Or maybe you know him from his days of playing with Marilyn Manson or David Lee Roth but John 5's contributions in the music world doesn't end there. With a very impressive list of accomplishments, he's recorded with an array of artist including Alice Cooper, Night Ranger, Lita Ford, Static X, Halestorm, Meat Loaf, Ricky Martin, Wilson Phillips, Salt-n-Pepper, k.d. Lang, Paul Stanley, Scorpions and the list goes on. This week, Syracuse NY fans were treated to a night of John 5's solo work.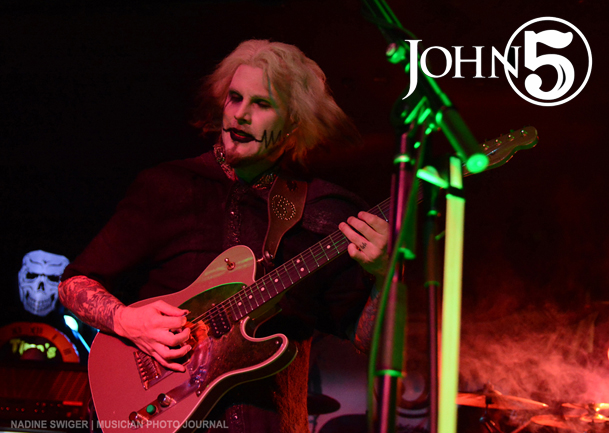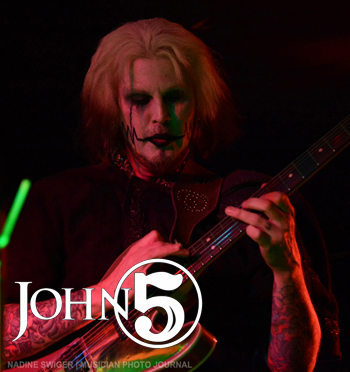 To see John 5 and the Creatures live shows are fun and extremely entertaining. He's not just some guy up there playing his guitar – the songs are written well and the flow of the setlist keeps the audience attention from start to finish. From the killer riffs in "Flight of the Vulcan Kelly," "This Is My Rifle" and "Portrait of Sidney Sloan" to the more country influence, chicken picking songs like "The Black Grass Plague" where John brings out a banjo and a mandolin and of course "Jiffy Jam." you leave the show pumped and realize that you never missed a vocalist all night. Given they do play a few popular songs that the crowd sings along with like Metallica's "Enter Sandman" or the medley mix which contains many popular songs like Alice In Chain's "Man in The Box," White Zombie's "Thunder Kiss '65," Marilyn Manson's "Beautiful People," Ted Nugent's "Cat Scratch Fever," Rage Against The Machine's "Bulls On Parade," Pantera's "Walk" as well as songs from Van Halen, KISS, Slayer, The Police..as the list goes on.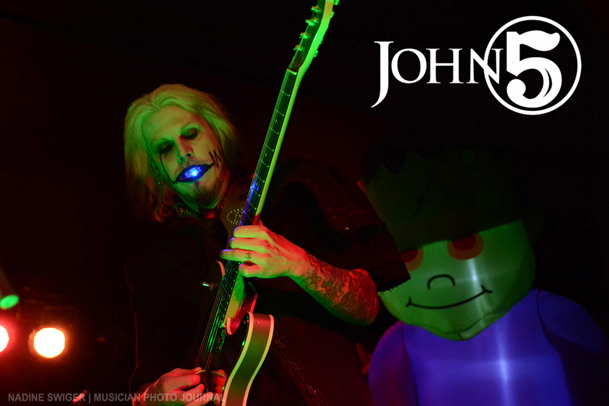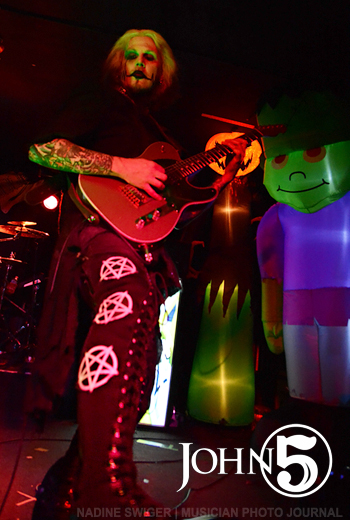 There was a couple who brought their baby ( with the correct ear protection) out to celebrate his/her first Valentine's too. It seems to amuse John 5, as he commented several times about the little tike. Maybe it was the headphones (ear protectors) turning the volume way down and the vibrations of the music that smooth the babe, but he/she was fast asleep. John 5 even dedicated his encore melody to the youngest audience member and checking after to see if the loud riffs woke him/her up.
John 5 has ten solo albums out in total, He is out in support of his latest album, "It's Alive." which is John 5 and the Creature's first live album. It was recorded live in Sellersville, Pennsylvania. The album marks John 5 and the Creature's first album to be released on vinyl as well. Watch for John 5 to continue to tour across the USA with dates scheduled into April and you can also catch John 5 with Rob Zombie this summer. Dates listed below. Check John 5's website for the latest information. It's a show you won't want to miss!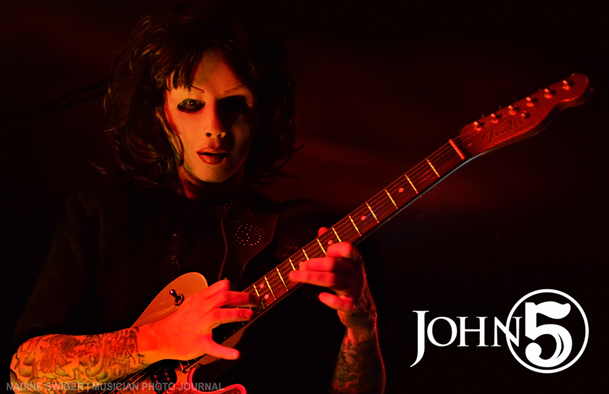 __________________________________________________________________

PHOTO GALLERIES :
JOHN 5 :: PHOTO GALLERY :: SYRACUSE NY
__________________________________________________________________

TOUR DATES :
.
JOHN 5 and The Creatures TOUR:
2/21/18 Indianapolis, IN – Vogue
2/22/18 Newport, KY – Southgate House
2/23/18 Lexington, KY – Manchester Music Hall
2/24/18 Chattanooga, TN – Songbirds Guitar Museum
3/29/18 San Antonio, TX – Rock Box
3/30/18 Dallas, TX – Trees
3/31/18 Houston, TX – Scout Bar
4/01/18 Austin, TX – Come and Take It Live
4/02/18 Albuquerque, NM – Launchpad
4/03/18 Tucson, AZ – 191 Toole
4/4/18 Mesa, AZ – Club Red
4/05/18 San Diego, CA – Brick By Brick
4/06/18 West Hollywood, CA – Whisky A Go-Go
4/07/18 Las Vegas, NV – Vamp'd
4/08/18 Fullerton, CA – Slidebar
4/11/18 Ventura, CA – Discovery Ventura
4/12/18 San Jose, CA – Ritz
4/13/18 San Francisco, CA – DNA Lounge
4/14/18 Fresno, CA – Full Circle Brewery
4/15/18 Sacramento, CA – Harlows
4/17/18 Salt Lake City, UT – The Complex
4/18/18 Boise, ID – Neurolux
4/19/18 Bend, OR – Domino Room
4/20/18 Portland, OR – Paris Theatre
4/21/18 Tacoma, WA – Tacoma Guitar Festival 2018
ROB ZOMBIE Tour
7/13/18 Oshkosh, WI – Rock USA 2018
__________________________________________________________________


LINKS:
.
JOHN 5 : : john-5.com







_______________________________
ROB ZOMBIE : robzombie.com
_______________________________
MUSICIAN PHOTO JOURNAL :
_________________________________________________________________