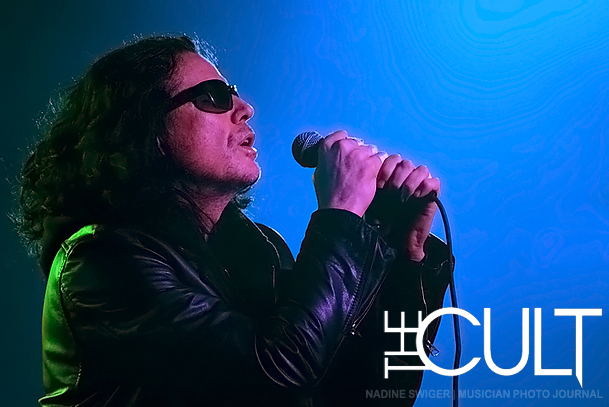 The UK Rockers – The Cult are storming North America and blowing through the states, rockin' all in sight! We caught up with the tour Saturday night, when they packed The Upstate Concert Hall in Clifton Park NY.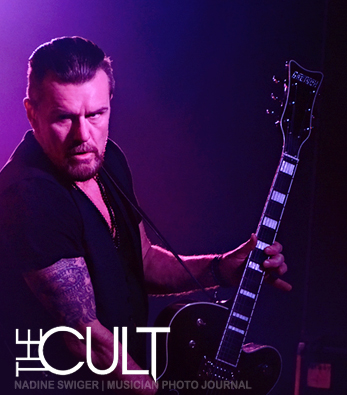 With their infectious grooves and solid beats, the crowd was moving and shakin''- dancing on the floor. It was packed, sweaty – great music and good alchol – all the makings for a killer rock show! And that is exactly what The Cult delivered. Their set was packed with hard rockin' tunes all night long, adding in a breather here and there as they played a few select ballads. They played several songs off their new album, "Hidden City" which was just released in Feb 2016, and of course played the fan favorites "Sweet Soul Sister" "Fire Woman" "She Sells Sanctuary" and "Love Removal Machine" to name a few. The crowd/band interaction was in full force, even Ian Astbury tossed several tambourines into the crowd, so fans could also play along. Really and overall fun show that you won't want to miss.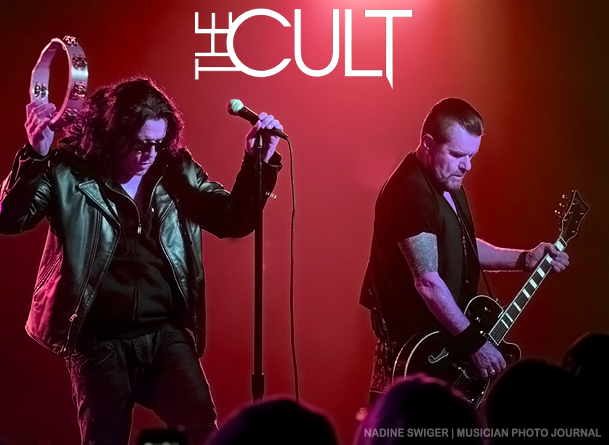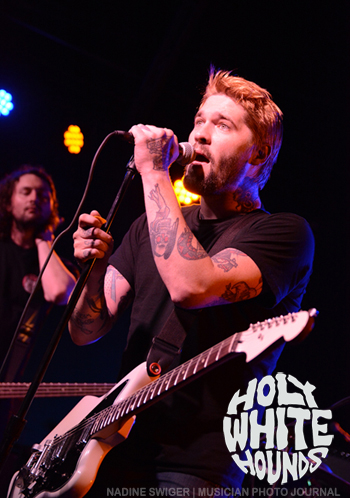 Opening up the show was Holy White Hounds. They kicked off the show with their gritty rock n' roll riffs that almost seem pop punk influenced at times. Hailing from Des Moines, Iowa, these good ol' Midwestern boys put on a show that had the crowd taking notice.
The band's new album Sparkle Sparkle is slated for a May 6 release, and was produced by Brandon Darner, (Imagine Dragons). Meanwhile, check out their new single – "switchblade" here.
The tour continues on, a few more dates here in the NorthEast, before they return back down south and ending April 16, 2016 in Miami Florida. (See Tour Dates below). The Cult will be back to North America as they will be playing at The Sound of Music Festival in Ontario, Canada in June.
Holy White Hounds will continue on a small tour after the Cult tour ends, and will be returning to NY on 5/06/16 Buffalo, NY @ Studio at Waiting Room and 5/07/16 Albany, NY @ The Hollow.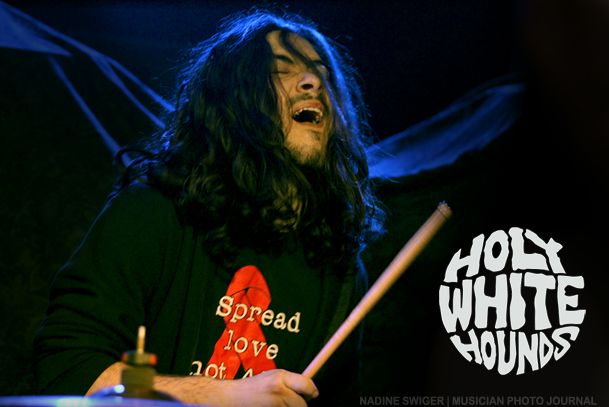 __________________________________________________________________

PHOTO GALLERIES :
HOLY WHITE HOUNDS :: PHOTO GALLERY :: CLIFTON PARK NY
THE CULT :: PHOTO GALLERY :: CLIFTON PARK NY
__________________________________________________________________

TOUR DATES :
.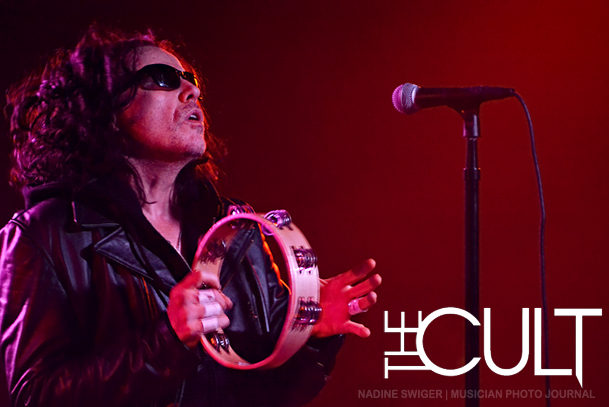 REMAINING CULT & HOLY WHITE HOUNDS TOUR:
4/05/16 BOSTON, MA @ SHUBERT THEATER
4/06/16 HUNTINGTON, NY @ THE PARAMOUNT
4/08/16 PHILADELPHIA,PA @ ELECTRIC FACTORY
4/09/16 MONTCLAIR, NJ @ WELLMONT THEATER
4/10/16 SILVER SPRING, MD @ THE FILLMORE
4/12/16 ATLANTA, GA @ VARIETY PLAYHOUSE
4/14/16 ORLANDO, FL @ HOUSE OF BLUES
4/15/16 ST. PETERSBURG, FL @ MAHAFFEY THEATER
4/16/16 MIAMI, FL @ THE FILLMORE MIAMI BEACH
6/11/16 BURLINGTON, ONTARIO @ SOUND OF MUSIC FESTIVAL (Canada) * Not with Holy White Hounds
HOLY WHITE HOUNDS TOUR DATES :
4/28/16 Nashville, TN @ Exit/In
4/29/16 Knoxville, TN @ The Concourse
4/30/16 Richmond, VA @ Capital Ale House
5/01/16 Washington, DC @ SUN Rock & Roll Hotel
5/02/16 Free Show! New York, NY @ Rockwood Music Hall Stage 2
5/06/16 Buffalo, NY @ Studio at Waiting Room
5/07/16 Albany, NY @ The Hollow
5/20/16 Kansas City, MO @ 96.5 The Buzz's Coors Light Block Party
5/21/16 Maryland Heights, MO @ Pointfest
6/05/16 Cincinnati, OH @ Bunbury Music Festival
6/16/16 Columbus Grove, OH @ PromoWest Fest
__________________________________________________________________


LINKS:
.
HOLY WHITE HOUNDS : : holywhitehounds.com







_______________________________
THE CULT : thecult.us
_______________________________
MUSICIAN PHOTO JOURNAL :
_________________________________________________________________