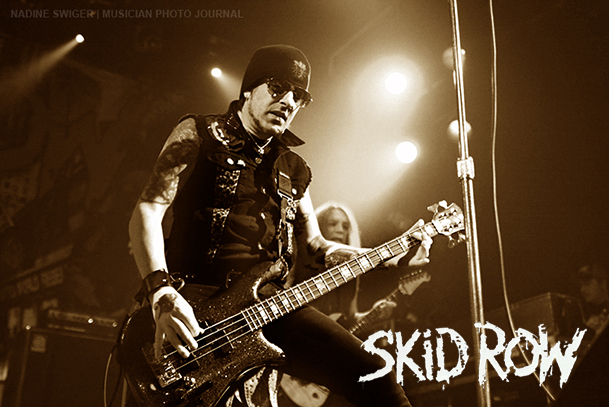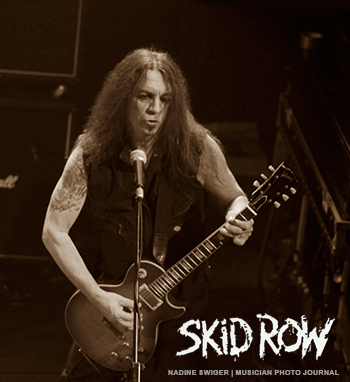 It was a packed house Saturday night, when Skid Row rocked the Chance Theater in Poughkeepsie NY!
They came out solid, strong and kickin' ass with "Slave To The Grind" and then straight into "Big Guns!" They continued on with those older Skid Row classics that we love to hear and sing along to like "Piece of Me," "18 And Life," "Makin' A Mess," "Riot Act" and "I Remember You." They mixed in a some killer "post Bach" tunes too like "Let It Go," "Ghost" and "Thick Is The Skin" to complete their set list with a wide variety of songs from their catalog that expands over 2 decades of music. Putting on one hell of a show, they still have as much fun playing the music as we do singing along! They closed out the set with "Monkey Business" with an extended band jam that included some killer solos. They came back for an encore with "Youth Gone Wild." Overall it was a great night of Rock n' Roll!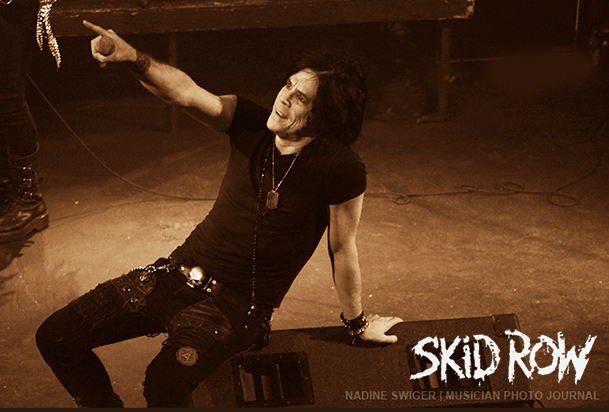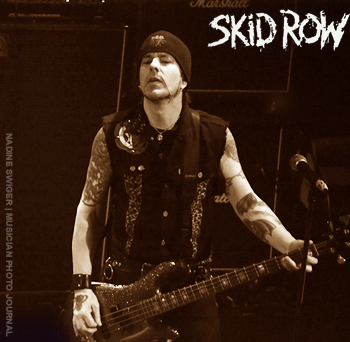 This was my first time seeing Skid Row with their new singer, Tony Harnell. Being a Skid Row fan from the early days and rediscovering them again years later with Johnny Solinger on vocals – I have to admit I was a little reluctant when I heard that they once again, closed chapters and started a new journey with a new singer. I wasn't quite sure how the power metal vocals of Harnell would fit in with Skid Row. When band members change, so does the atmosphere and feel of the band. But it only took a few seconds when they walked on stage for any doubts I had to be quickly washed away!
When I think of Skid Row, I think of thick, heavy riffs and solid melodies that can withstand the test of time. Watching them with Harnell on vocals – he matches exactly what I think of Skid Row; he has a solid vocal range – that can hold it's ground and last the test of time. It seems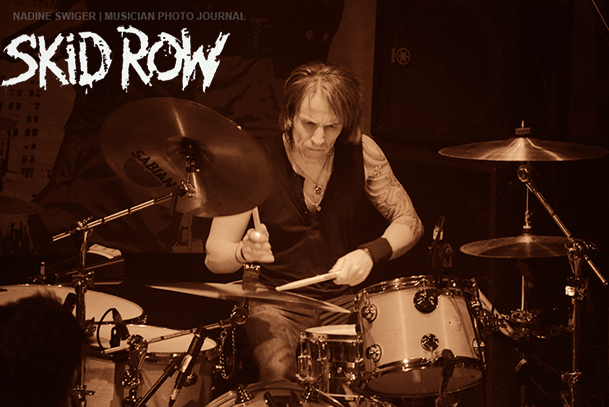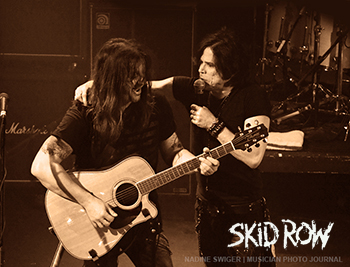 like they hit the mark with a perfect match this time around. While it's different from the earlier Skid Row days with Sebastian Bach and the last 15yrs with Solinger – Tony adds his own unique sound which I can't wait for them to start writing new music and record with this "new" version of the band.
As for the long time fans and the "haters" who can't seem to get past the fact that Sebastian Bach or Johnny Solinger is no longer in the band… If you only took the time to approach this with an open mind, not expecting to get the same exact sound but rather appreciate this new incarnation of the band – you would soon be finding yourself saying that your "new" favorite band is your "old" favorite band, once again.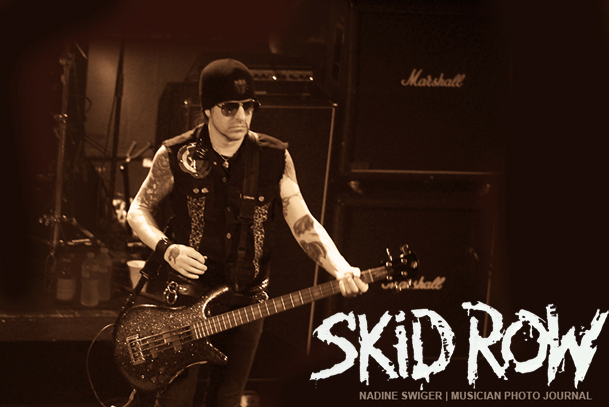 _________________________________________________________________________

PHOTO GALLERIES :
SKID ROW :: PHOTO GALLERY :: POUGHKEEPSIE, NY
________________________________________________________________________
LINKS:
SKID ROW : skidrow.com
_____________________________________________