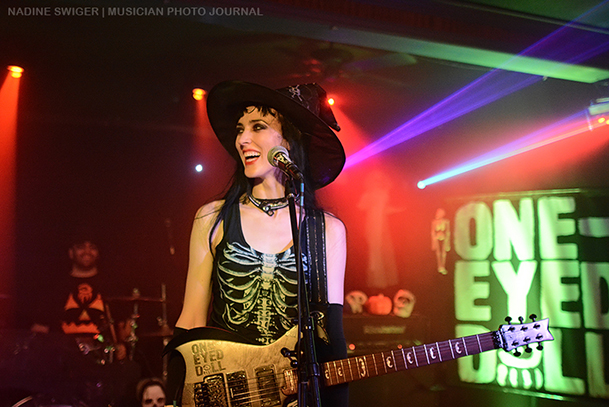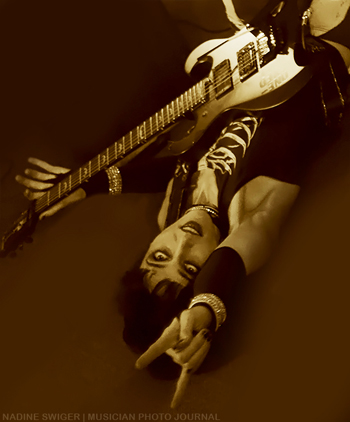 Nadine from Musician Photo Journal sat down with ONE EYED DOLL's vocalist/guitarist Kimberly Freeman and drummer Jason Rufuss Sewell (aka Junior) before their show this past Saturday in Clifton Park NY.
We talked in depth about One Eyed Doll's latest album: "WITCHES" which is a concept album about the Salem Witch Trials of 1690. We also talked about the writing process of the album, the inspiration behind it, the different theories of the Salem Witch hysteria as well as the recording process of the album and the shooting their video for "Afflicted" – the first single off the album.
One Eyed Doll is currently on headlining a Halloween tour with Stitched Up Heart and Run 2 Cover.
Find out what is also next in store for ONE EYED DOLL by watching the interview below.
__________________________________________________________________

PHOTO GALLERIES :
ONE EYED DOLL :: PHOTO GALLERY :: CLIFTON PARK NY
__________________________________________________________________
LINKS:
ONE EYED DOLL : oneeyeddoll.com
_____________________________________________
__________________________________________________________________