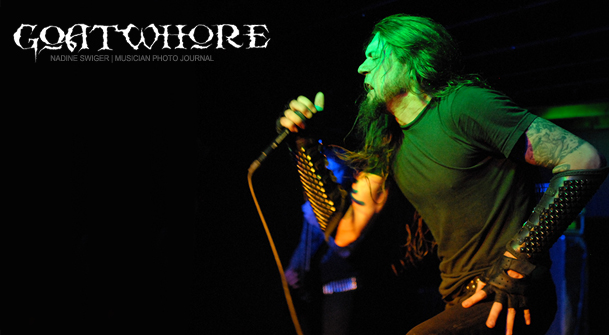 It was a Monday night heads were banging and a sea of goathands up when Goatwhore, 1349 and Black Crown Initiate stopped off in Albany NY for a show at The Bogie Nightclub.
With several local openers, Black Crown Initiate was the first national act on the bill. Lancaster, PA natives, Black Crown Initate have been making strides for the Southeastern PA death metal scene, along side bands like Rivers of Nihil. They currently are the opening band of the Metal Alliance Tour, sharing the stage with Behemoth, Goatwhore, 1349 and Inquisition. Black Crown Initiate is out in support of "Song of the Crippled Bull," a four song EP that was released through bandcamp.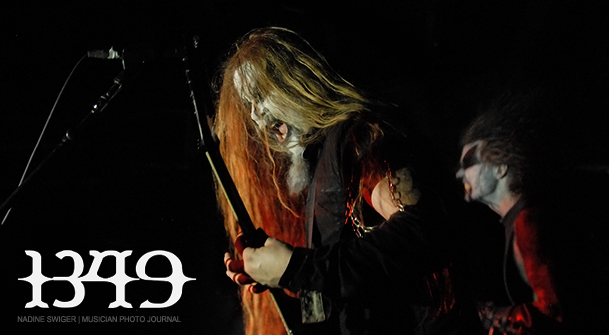 We couldn't of picked a better club to see 1349 for the first time! This club's atmosphere fit the show to a T. It's one of those metal clubs that are a hole in the wall, dark and rich with history with the writing on it's walls. Fitting as 1349 band's name comes from the year the Black Death reached Norway. The Black Death was a plague that killing an estimated 200 million, wiping out 2/3's of the European population; leaving things empty, desolate, taking the weak while only the strong survived. 1349's live shows is an aural hellfire and are not for the weak! Strong and extreme as these pioneers are known! They had a tight set that included their new song, "Slaves" off their new 7inch LP, "Slaves." (http://1349.indierecordings.no/). Although seeing them at The Metal Alliance tour would of been incredible, I'm really glad that we opt for the smaller club show. It was much more intimate – up close and personal that you just can't experience in a larger venue.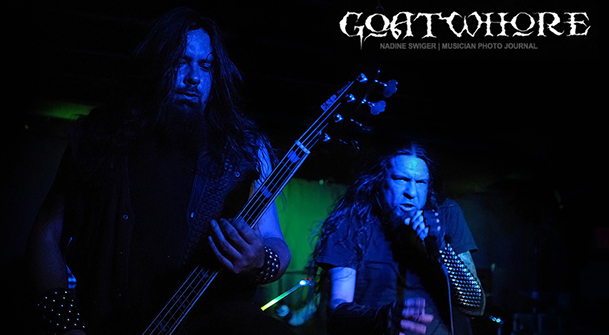 Headlining the night was New Orleans natives, Goatwhore. Without a doubt, this band also puts on forceful performance, that makes you take notice. Vocalist Ben Falgoust possesses a dominating and dynamic presence; a truly great frontman that engages the crowd. He's backed up by a strong, solid band that makes Goatwhore the top of their game in the American Death metal scene. Goatwhore looks to release their new album, "Constricting Rage of the Merciless" on July 8, 2014 (North America).
_________________________________________________________________________

PHOTO GALLERIES :
1349 :: PHOTO GALLERY :: ALBANY NY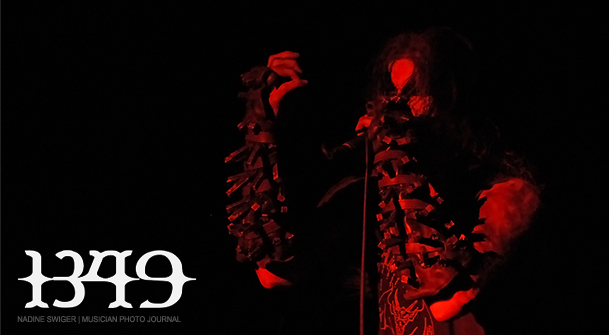 GOATWHORE :: PHOTO GALLERY :: ALBANY NY

__________________________________________________________________
LINKS:
BLACK CROWN INITIATE : blackcrowninitiate.bandcamp.com
_____________________________________________
1349 : www.legion1349.com
_____________________________________________
GOATWHORE : goatwhore.net
_____________________________________________
MUSICIAN PHOTO JOURNAL :





_________________________________________________________________