Review and Photographs by: Courtney Ludwig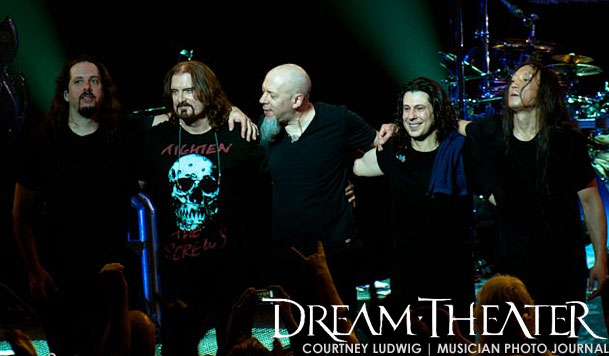 I was never much into Dream Theater as the couple of times I had seen them I just got a weird vibe and their attitude was unsettling, however I did not get that kind of feeling when I got the opportunity to see them live, up close and have the honor to photograph them.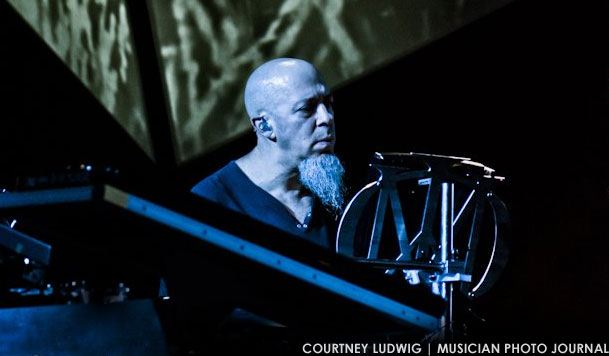 This band all in all whether I like them or love them. Their connections on stage is amazing and they have fun.  As some of you know about Mike Portnoy leaving the band and actually all that he really wanted was for the band to take a break and unfortunately the band did not agree and so the band and Portnoy parted ways.
Dream Theater did their search and chosen drummer for the band became Mike Mangini, who has played with Extreme, Steve Vai as well as others.  Mangini is a true machine and honestly although Portnoy was the business man of the band the playing part of it is different but does not lack and his kit is like a cage of percussion, truly awesome.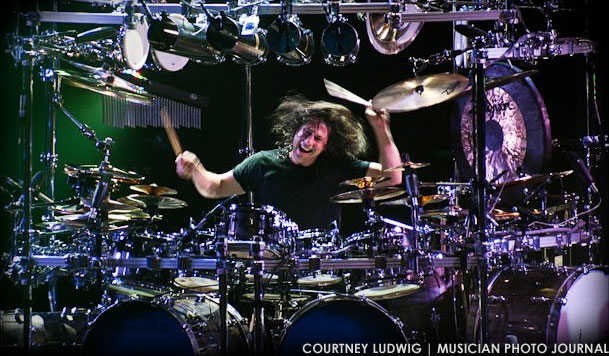 This too me has been one of the greatest shows I have ever seen, very theatrical musically, the light show was really cool and fun, altogether a very well put together and entertaining show that will not be forgotten.
____________________________________
PHOTO GALLERIES:
DREAM THEATER :: PHOTO GALLERY
____________________________________
LINKS:
For more information visit: www.dreamtheater.net
________________________________________________________________________