Review By: Brian Cross | Photos By: Nadine Swiger & Diana Guay
Apostles of Darkness Over the Americas. If that's not a badass name for an extreme metal tour, then I don't know what is. With Rotting Christ headlining along with four equally hard-hitting bands in support, the tour has been carving a swath of destruction across small clubs nationwide. (Note: the performance order below may vary by venue.)
Why warm up a crowd with a slower metal band when you can have Lecherous Nocturne do it instead? Brutal technical death metal shakes off the doldrums like nothing else, and Lecherous Nocturne hits with all of the subtlety of a machine gun. The Age of Miracles Has Passed, indeed.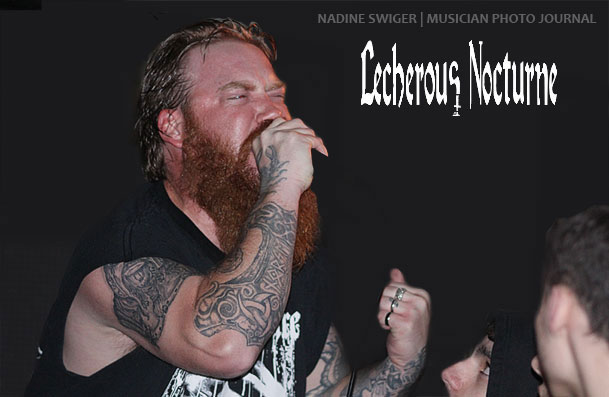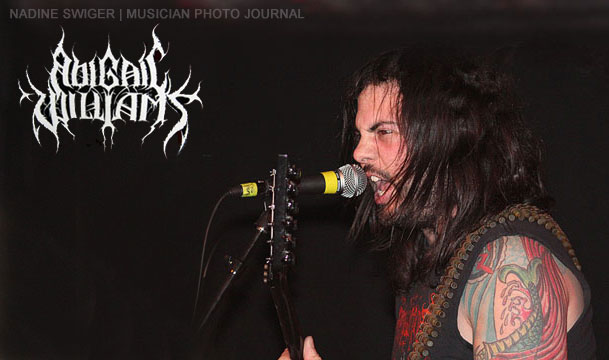 Abigail Williams satisfies the bullet belts and spikes requirement for the evening, but don't laugh if you think that shit's cheesy. Their recent release In the Absence of Light scaled back most of the symphonic elements found in their earlier material, and that makes for a tighter live set. Some purists may claim that black there's no good American black metal, but Abigail Williams puts that lie to rest. Their sound is up there with any modern Scandinavian band, and they've often been confused with their Nordic brethren. Yes, they're that damned good.
Hate just released their latest record Erebos, and the hardworking blackened death metal Poles have brought their considerable talents to this tour. This is another band that have busting their asses for more than two decades to get their grim message out, and the corpse painted warriors windmill their way through an ear-shredding set. Just in case anyone in the club isn't yet paying attention, they certainly will be by the time Hate is done.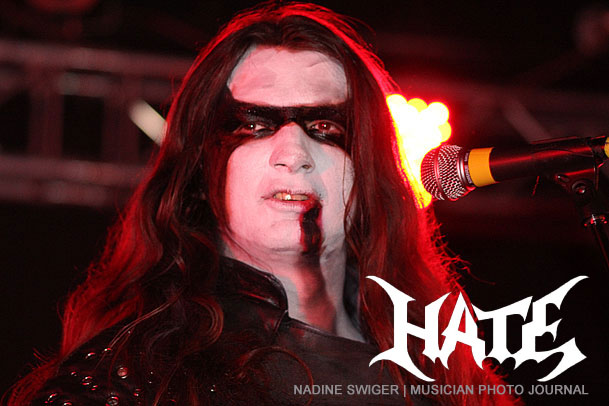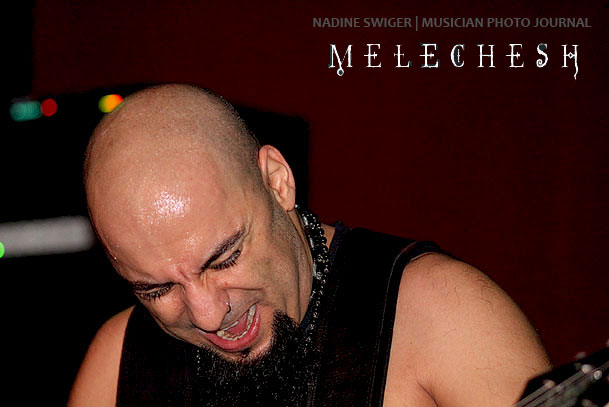 Melechesh is a rarity in the black metal world as they've got a unique sound. Fusing traditional black metal dissonance with Middle Eastern and Mediterranean melodies is no small task, but Melechesh have perfected it over many years. Last year's release of The Epigenesis is fuel for some powerful live performances, and Melechesh's excellent sets on this tour are no different.
And then, of course, there are Greek black metal stalwarts Rotting Christ. Their controversial name always makes waves, but let's focus on the music. The band has been kicking ass and taking names for over twenty years, and show no signs of slowing down. With the new record Aealo on shelves, Rotting Christ's performance proves once again that they've mastered black metal while simultaneously pushing the genre forward.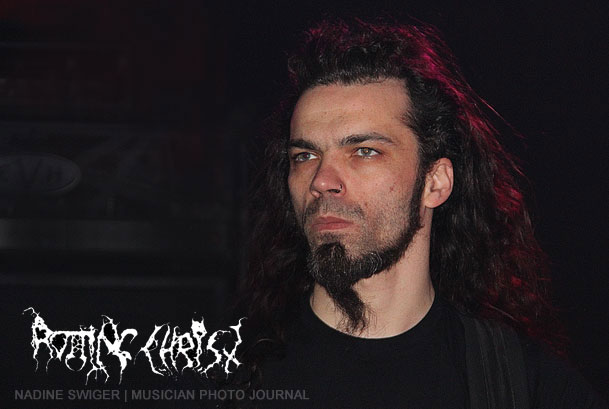 If Apostles of Darkness Over the Americas is coming to a venue near you, get off your ass and go. It's the extreme metal tour to beat for the year, so don't miss it!
__________________________________________________________________________



PHOTO GALLERIES:
* ROTTING CHRIST :: PHOTO GALLERY
* ABIGAIL WILLIAMS :: PHOTO GALLERY
* LECHEROUS NOCTURNE :: PHOTO GALLERY
__________________________________________________________________________